Celebrities back letter calling for integrated education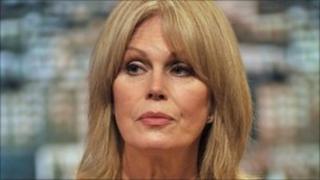 Personalities from the worlds of business and the arts have called on MLAs to radically rethink education in Northern Ireland.
An open letter has been published by the Integrated Education Fund and is due to be handed to politicians at Stormont.
The open letter calls on politicians to urgently tackle the problems in education.
Dennis Taylor and Joanna Lumley are among the signatories.
It is also supported by business and community organisations.
The letter highlights budget cutbacks and says the best use of money would be if the education system was reformed so that children of all religions were taught together.
The Integrated Education Fund has organised what it calls the "one school of thought" campaign and says a commission should be set up to look at reforms, in particular shared education.