Colum Eastwood decides against seeking SDLP deputy leadership role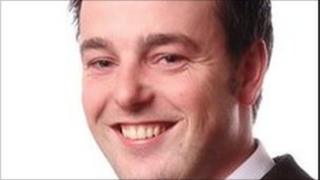 The SDLP MLA for Foyle Colum Eastwood has decided against seeking the deputy leadership of the party.
The MLA for Upper Bann, Dolores Kelly, is now on course to become the SDLP's deputy leader at the party's conference in November.
Mr Eastwood received a nomination for the post of deputy leader last month but has now told the BBC he wants to focus on constituency issues.
Mr Eastwood was elected in May and, at 28, is among the younger members.
Margaret Ritchie announced in September that she was to stand down as leader of the SDLP.
She was elected leader in January 2010 but had been under pressure following the party's poor performance in the assembly elections in May.
At the beginning of August, party deputy leader Patsy McGlone said he would be challenging her leadership at the party conference in November.
Three other party members are also bidding for the leadership: Alasdair McDonnell, Alex Attwood and Conall McDevitt.