Two Newry men remanded in Republic over illegal diesel plant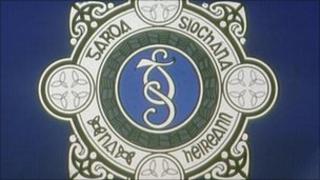 Two men from Newry have appeared in court in the Republic of Ireland in connection with laundering illegal diesel.
The men, aged 33 and 34, were arrested at commercial premises in Glaslough, County Monaghan, on Monday night.
They appeared before Cavan District Court on Tuesday and were remanded in custody.
The arrests follow the recovery of a tanker delivering 40,000 litres of diesel.
Customs officers followed the tanker and raided an illegal diesel laundering plant.
Inside they found an underground tank into which the fuel, originally intended for agricultural use, is pumped with a bleaching agent to remove the dye.
When the dye is removed, the fuel is sold on as conventional road diesel, making a significant profit for the launderers.
The facility could have deprived the Republic of Ireland's exchequer of up to 4m euros (£3.4m) a year in lost revenue.
The men are due to appear before Monaghan District Court on Monday 10 October.