Cold weather helps boost Maxol pre-tax profits to £3m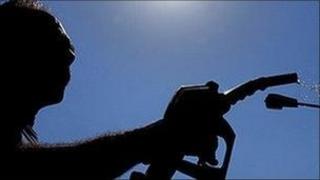 One of Northern Ireland's biggest fuel companies has said last December's cold weather provided a "welcome boost" to its sales and profits.
Maxol Oil has reported pre-tax profits of £3m for 2010, up from £1.5m in 2009.
Turnover rose from £166m to £191m. The firm has a chain of petrol stations as well as bulk fuel and home heating oil divisions.
A note in the accounts said that there was reduced demand for home heating oil in the first three quarters of 2010.
It states: "Domestic home heat demand fell in the first three quarters with margins below budget as consumers reduced their consumption on foot of rising prices and lower disposal incomes.
"The extremely cold weather in the month of December created a spike in demand and resulted in a welcome boost to sales and margins at year end."
The firm said the overall Northern Ireland market remains "very challenging" with price competition across all sectors.
It pointed to "intense" competition from supermarket filling stations and said that its focus continues to be on maintaining non-fuel income from its service stations.
The firm said that £640,000 of its profits related to a one-off gain from a compensation payment.
Maxol's heating oil division is now owned by the DCC group.