Pat Finucane's family to hold inquiry talks with PM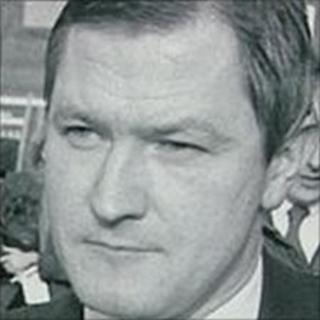 The family of murdered Catholic solicitor Pat Finucane are to have talks with the Prime Minister next week about their demand for a full independent inquiry.
They are also due to meet the Northern Ireland Secretary of State on Tuesday.
Mr Finucane was shot dead by loyalists at his north Belfast home in 1989.
His family believe that his death was the result of collusion with elements of the British state.
Mr Finucane's widow, Geraldine, said her family was not prepared to settle for just any form of inquiry.
"How the process operates is just as important as the establishment of one", she said.
"An inquiry that is not public, effective, independent or fully prepared to allow my family to participate to the maximum extent is not an inquiry worth having."
'Complex and difficult'
In 2004, the then Northern Ireland Secretary of State Paul Murphy announced his intention to hold an inquiry under the new Inquiries Act.
The Finucane family are opposed to the probe being held under this legislation, which they say makes the inquiry accountable to the minister responsible rather than to parliament.
A number of inquiries have been carried out following the last government's pledge, including probes into the murders of solicitor Rosemary Nelson, Robert Hamill and LVF leader Billy Wright.
NI Secretary of State Owen Paterson said this week that the government would make an announcement "soon" about the Finucane case, adding: "This has taken longer than I thought."
He described the issue as "complex and difficult".