Profits double for Newry building firm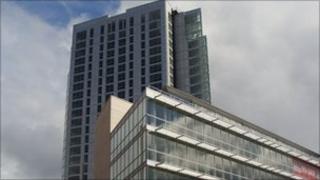 A Newry building firm has more than doubled its pre-tax profits against a backdrop of continuing difficulties in the construction sector.
O'Hare and McGovern has some major Public Private Partnership contracts for schools in Northern Ireland.
In 2010 the firm made £6.4m profit on turnover of £67m compared to a £3.1m on turnover of £62m in 2009.
The directors said the performance reflected in the successful completion of a number of projects.
In September last year the firm announced that it was making 24 people redundant.
Earlier this year a consortium of which O'Hare and McGovern is a part won a big Public Private Partnership contract in the Irish Republic.
The Solas Education for Life consortium will develop projects for six third level education institutions.
The directors said it had been a successful year and that the company was continuing to grow its reputation.
O'Hare and McGovern is the largest part of the Carnbane House group - group turnover was £94m with pre-tax profits of £4.4m.
The value of the group's investment in a Dundalk-based developer, Carnville Developments, was written down by more than £3m.
Carnville's liabilities exceed its assets by more than 14m euros, however the directors say it can continue as a going concern based on projected profits from a full build out of its site.