Paul Stockman pleads guilty to manslaughter of fiancee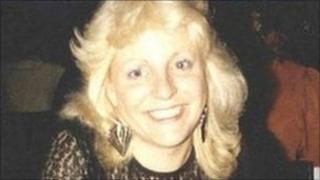 A man has admitted killing his partner of five years on the day they were due to get married.
Paul Stockman, 53, from Bendigo Street, Belfast, was charged with murdering Patricia Bardon on her 51st birthday in their apartment last August.
The charge was dropped when Stockman pleaded guilty to the manslaughter of his bride-to-be when he appeared before Belfast Crown Court.
Stockman's case had been listed for a mention before Mr Justice Hart.
The accused's defence lawyer asked that he be rearraigned and for the murder charge to be put to him.
Initially Stockman hesitated, and seemed unsure what was expected of him, before replying to the charge: "Not guilty to murder... but guilty to manslaughter".
Prosecuting lawyer, Ciaran Murphy said that having had "the opportunity to take detailed instructions" on the matter, the guilty plea to the lesser charge in the circumstances was acceptable to the Crown.
Mr Justice Hart, who indicated he will sentence Stockman next month, said that the plea to manslaughter seemed entirely appropriate as it "meets the justice of the case, but that is not to suggest that it is not a serious case of manslaughter".
No details surrounding the death of Ms Brandon were given to the court, however previous hearings were told that she and Stockman both had alcohol problems.
Ms Brandon was found dead in her apartment at Elm Court, off Donegall Pass. Stockman had earlier claimed she injured herself during two falls, one on the day of her death, the other two days earlier.
It is also understood from the previous court hearings that she had facial injuries, caused by blunt force trauma, however, the actual cause of Ms Brandon's death has not been revealed so far.