Pat Finucane's family meet Prime Minister David Cameron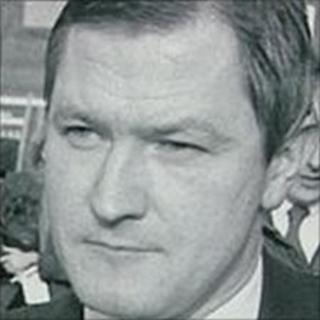 The family of murdered Belfast solicitor Pat Finucane are to have talks in London later with Prime Minister David Cameron.
Mr Finucane was shot in 1989 by loyalist paramilitaries at his north Belfast home and his family have been pressing for a full public inquiry.
It was claimed members of the security forces colluded in his murder.
When he was prime minister, Tony Blair agreed to set up an inquiry but a fresh investigation was never established.
Mr Finucane's family have long campaigned to have one put in place.
On Tuesday, relatives will meet Mr Cameron and Secretary of State Owen Paterson in Downing Street.
The family have said they want an inquiry that is public, effective and independent.
The government have said they hope the Finucane family will be satisfied with their response.
In 2004, the then Northern Ireland Secretary of State Paul Murphy announced his intention to hold an inquiry under the new Inquiries Act.
The Finucane family are opposed to the probe being held under this legislation, which they say makes the inquiry accountable to the minister responsible, rather than to parliament.