House prices continuing to fall, RCIS survey says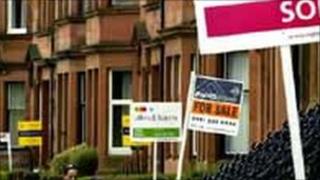 There was general improvement in the Northern Ireland housing market in September according to a survey by the Royal Institution of Chartered Surveyors (RICS).
However, average prices continued to fall, following a difficult August.
The survey also suggests that house prices are likely to continue falling in the months ahead.
Tom McClelland of RICS said houses were selling, but at prices not "seen for seven or eight years".
"Global economic news has taken another turn for the worse of late, which will likely have implications for the local economy in the months ahead," he said.
"Sellers who understand and accept where the market is are being successful and are finding buyers.
"The emphasis is on setting the right price."
Derek Wilson of Ulster Bank said it had seen "a steady increase in mortgage business in recent weeks from those seeking to re-mortgage, buy for the first time or trade up".