MTV awards tickets blow for music fans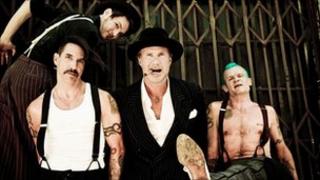 Music fans hoping to attend MTV's Europe Music Awards in Belfast's Odyssey Area next month will not be able to buy tickets for the event.
MTV said members of the public would only be able to obtain tickets through its media partners and competitions.
However, tickets will go on sale for an awards side-event in the Ulster Hall featuring the Red Hot Chili Peppers.
Fans snapped up 15,000 free tickets within minutes for another MTV event featuring Snow Patrol at the City Hall.
Meanwhile, Belfast City Council has not confirmed reports that all council members are to receive free tickets for the main event at the Odyssey on 6 November.
A council spokesperson said: "As a major supporter and funder of the MTV EMA, Belfast City Council will be offered a small number of tickets for the Odyssey event.
"However, the exact number of tickets to be received, and how they will be allocated, has not yet been determined."