Colaiste Feirste wins bus funding challenge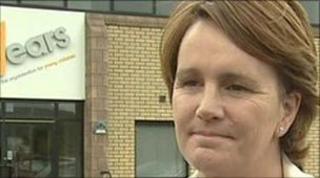 A refusal to provide a dedicated bus service to NI's only post-primary Irish language school must be reconsidered, a High Court judge has ordered.
The judge ruled the Department of Education failed to properly consider its obligation to encourage the development of Irish medium education.
He granted a judicial review being sought by the board of governors at Colaiste Feirste in west Belfast.
They wanted funding for a bus service for 11 pupils coming from Downpatrick.
In September 2010, former Education Minister Caitriona Ruane decided not to financially back the pilot transport scheme on the basis of an economic assessment.
It had also been claimed that providing a bus to go directly to the school would set a precedent and lead to similar requests from all sectors.
But lawyers for Colaiste Feirste argued that the department had failed to comply with a duty under the Education (Northern Ireland) Order 1998 to provide suitable transport to encourage Irish education.
They contended that pupils and would-be pupils living in rural areas who wanted an Irish-medium education were being hindered.
Delivering his judgment, Mr Justice Treacy pointed out that the relevant legislation embodied a clear commitment enshrined in the Good Friday Agreement to put a statutory duty on the department to encourage and facilitate such an education.
He said: "I do not accept the respondent's contention that this duty is merely aspirational."
The judge rejected arguments about setting a precedent, pointing out that there was no corresponding duty in the traditional established educational sector.
He ruled: "Accordingly, I consider that the respondent has failed to give proper weight and consideration to its obligation... to encourage and facilitate the development of Irish-medium education.
"The respondent will therefore need to give further consideration to the transport issue in the post-primary Irish-medium education sector in light of the court's ruling."
Mr Justice Treacy added: "In my view the provision of transport facilities to schools in any sector is critical to the development of that sector and the provision of genuine parental choice."
Colma McKee, vice-chair of the school's board of governors, said the verdict was recognition of the difficulties facing children in gaining an Irish-medium education.
Outside the court she said: "We are delighted but it's been a long time coming.
"We hope we can enter discussions with the Department of Education to rectify what has gone wrong in not encouraging children to go to an Irish-medium post primary school by simply not having transport available."