QC turned judge gets legal aid fees increase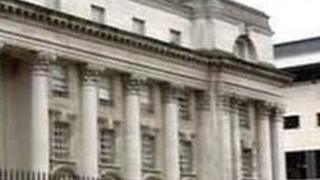 A judge, who was formerly a leading QC, has had his legal aid fees for two cases increased by a total of £25,000.
Seamus Treacy made a successful appeal to the High Court.
He took the action in relation to cases where he was a barrister representing clients at the Court of Appeal.
Following the appeal, the brief fees rose from £30,000 to £55,000, while other fees bring the total to £66,140. He had originally claimed brief fees of £120,000.
The ruling, by Mr Justice Weir, was made in September but has just recently been made available on the Courts Service website.
The fees of the junior counsel who assisted Mr Treacy will also be increased - their standard rate is two-thirds of the fee charged by senior counsel.
The court also ruled that the instructing solicitors in the two cases should have their fees increased by a total of £4,600.
As the appeal was successful the court costs for the hearing will be paid out of public funds.
'Insufficient'
In both cases Mr Treacy had undertaken a significant amount of pro bono (free) work preparing submissions to the Criminal Cases Review Commission (CCRC)
It was only after the CCRC referred the cases to the Court of Appeal that he began charging.
Mr Justice Weir found that one of cases in particular was "by no means a straightforward matter", taking three days to argue and resulting in a judgement that ran to 28 pages.
Mr Treacy had submitted a £65,000 brief fee but the Taxing Master - a judge who assesses costs - said he should receive just £15,000.
Mr Justice Weir said that was "quite insufficient to represent fair remuneration" and increased it to £30,000.
Before he was appointed to the Bench, Mr Treacy was one of Northern Ireland's leading criminal defence QCs.
In 2007/2008 he was the top earner legal aid earner, being paid a total of £842,000.