NIE's profits drop significantly to £26m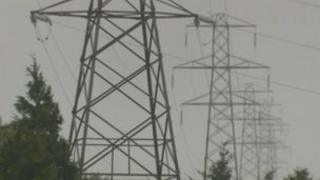 Northern Ireland Electricity (NIE) made a pre-tax profit of £26m in the financial year ending March 2011.
NIE, which owns Northern Ireland's energy infrastructure, was sold to ESB, the Irish state electricity firm, for more than £1bn in 2010.
The 2011 profit is substantially lower than the £61m returned in 2010.
The reduction is due to the regulatory formula which sees the amount of allowed profit tapering off over the five-year regulatory period.
The company employs 262 staff, paying wages of £11.4m
The firm's highest paid director received £659,000 in 2011, up by around 10% from £589,000 in 2010.
ESB is to be partially privatised as part of the Irish government's effort to pay off the huge debts run up by the country's failed banking system.
Energy Minister Pat Rabbitte said he saw the sale being progressed in 2012.