Northern Ireland drink-drivers face fast-track prosecution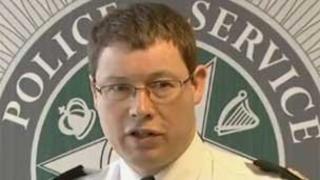 Drivers caught over the alcohol limit could be in court within days of being detected, police have warned.
The fast-track pilot scheme will see dangerous drivers off the road with "near immediate effect," Assistant Chief Constable Alastair Finlay said.
The scheme is part of the PSNI and Public Prosecution Service's winter campaign which begins on Friday.
During last year's campaign, 364 people tested positive and were convicted of drink-driving offences.
Mr Finlay said that figure was particularly astounding, considering that Northern Ireland experienced the worst weather and driving conditions in living memory during last year's winter operation.
He said all drivers and passengers should be aware that just one drink could cause a death.
'Impaired by alcohol'
"This unique initiative will mean that we will be able to take dangerous drivers off the road with near immediate effect, making the roads safer for everyone," he said.
"This year, in addition to running targeted operations throughout the day and night, in the weeks leading up to Christmas and into the new year, to catch drink drivers, we will again coordinate road safety operations across the border counties with colleagues from An Garda Siochana Traffic Corp."
Mr Finlay said drivers and riders who were impaired by alcohol caused 72 serious crashes during 2010.
"These were collisions in which people were seriously injured, collisions which killed. These crashes are not accidents," he said.
"People don't accidentally have a beer or glass of wine, they make a conscious decision. The only right decision is to leave the car or motor bike at home if you're drinking.
"I want all motorists to think about the consequences to yourself and your family of being involved in a serious collision.
"How would you feel if your actions resulted in you or one of your family being paralysed? How would you feel if some innocent person was killed?"