Man accused of raping teenage girl is refused bail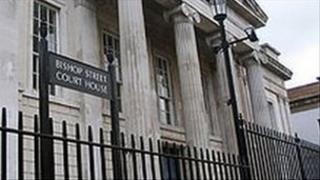 A 19-year-old man charged with raping a 15-year-old girl in the grounds of Foyle and Londonderry College has been refused bail.
Adam Titheridge of Glenside Gardens in Derry, denied raping and assaulting the girl on 8 July this year.
He has been in custody for the last five months.
A police officer told Londonderry Magistrates' Court how the girl had waved down traffic after the attack.
She said the victim was found in a highly distressed state.
The officer said she also opposed a bail address in London given by the applicant as his mother's address.
The court was told that the address was close to five schools and an 18-year-old girl lived at the house.
The applicant was refused bail and remanded in custody until the 12 January.