Less experienced police more likely to receive complaints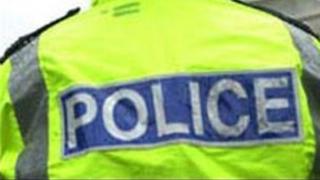 Police officers with less than five years' experience are more likely to have complaints made against them, according to a report from the Police Ombudsman's office.
The report has analysed complaints made between December 2008 and October 2010.
It has shown that less experienced officers were the subjects of a disproportionate number of complaints.
Fifty-five per cent of officers who attracted three or more complaints had worked for less than five years.
Less experienced officers who attended calls from the public within their response and neighbourhood policing units were exposed as receiving a comparatively large number of complaints.
Responding to the report, Ch Supt George Clarke said the PSNI had introduced a police complaint reduction strategy in September 2010.
"I think there is a reality that in the period 08/09 and 09/10, the service was concerned about levels of complaints," he said.
Expectations
"They're an indicator that the person with whom we've had an interaction doesn't think we've done our job as well as we should have done.
"Expectations of the public are rightly high and whenever we let them down we need to look at that and we need to learn from it."
The police ombudsman's director of research and performance, Greg Mullan, said the figures were important in reducing the number of complaints.
"We are asking the PSNI to look closely at the research findings with a view to informing its ongoing complaints reduction strategy," he said.
"As far as the police ombudsman's office is concerned, it is committed to working with the police to, where appropriate, conduct further analysis and interpretation of the report's findings.
"It is important we explore why there are more than expected numbers of police officers attracting complaints within certain groups."
Ch Supt Clarke said the service was responding proactively when complaints were made.
Analyse
"There is a specific intervention taken to try to work with those officers to determine why they're getting those complaints and where it is appropriate to put those officers into a disciplinary setting," he said.
"We will be looking at the report and we will be working with the ombudsman to further interpret its findings and use those to drive our complaints reduction strategy."
Ulster Unionist MLA and Policing Board member Ross Hussey served 26 years as a police officer.
"It is disappointing to see that young officers are highlighted as being responsible for I think, at one stage 55% of the complaints," he said.
"I think it is a culmination of inexperience and lack of supervision.
"I know having been in the police that at times you can get into situations where people can be very aggressive to you and you have to learn not to respond to them in the way that they are dealing with you."
Mr Hussey acknowledged that steps were being taken but said more needed to be done.
"The sad reality is that we still have a core of officers where there has been a complaint made against them," he said.
"I think that is wrong and it is something that needs to be resolved."