Ballymena man Melvin Bamber charged with murder attempt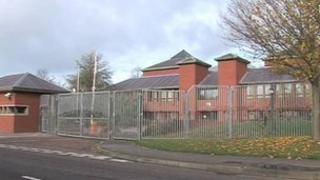 A 23-year-old man has appeared in court in Coleraine charged with attempted murder.
Melvin Bamber, from Clonavon Road in Ballymena, is accused of assaulting a man in the town on Tuesday morning.
A detective constable told the court the accused matched the description given by two witnesses who saw the attack.
Mr Bamber was refused bail and remanded in custody.
The police officer said that the defendant had told police he could not remember the incident because he was so drunk.
The court heard that Mr Bamber also told police he would not have attacked a friend like that.
A district judge refused bail on the grounds there was a risk of re-offending and that witnesses could be interfered with.