Slight increase in road deaths in 2011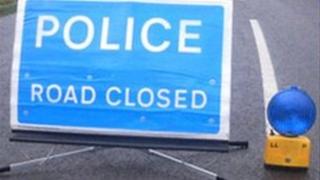 Fifty-nine people were killed on Northern Ireland's roads in 2011, compared to fifty-five in 2010.
The provisional figures were released on Tuesday by the PSNI.
The 2010 total was the lowest since records began in 1931.
Environment Minister Alex Attwood said that one death was too many and that more remained to be done to educate road users, prosecute offenders, impose the right penalties and reduce risk.
He urged people across Northern Ireland to take more care while driving.
"I am committed to ensuring that everything possible is done to prevent further deaths and serious injuries during 2012," he said.
"I continue to urge road users to pay attention, expect the unexpected, slow down, always wear your seatbelt and never drive having consumed drink or drugs."
The minister also revealed that in the last five years, pedestrians accounted for 18% of deaths and serious injuries on the roads, compared to 62% for car drivers and passengers.
Preventable
While there have been significantly fewer road deaths over the past two years, PSNI assistant chief constable Alistair Finlay warned against complacency.
"The stark reality is that the majority of road traffic collisions are preventable," he said.
"Excessive speed for the conditions is still the most common single cause of fatal and serious injuries on roads in Northern Ireland, followed by the consumption of alcohol or drugs by drivers or riders and inattention or diverted attention."
In all, 14,522 people have been killed on the roads in NI since records began in 1931.