Dramatic drop in private sector business activity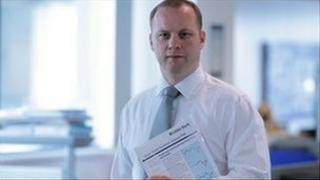 There was a drop in activity in the private sector in Northern Ireland in December.
The PMI index, which measures the activity on companies' books, like the amount of sales, orders, or purchases they have made, fell last month.
The UK as a whole saw business activity growing at the end of 2011.
However, the latest figures put together by the Ulster Bank show that there was a dramatic dip in business activity in December.
In November, the Northern Ireland figure was static, the level of activity was neither growing nor shrinking.
In December, the index dropped by the biggest margin in four months.
Retailers and manufacturing firms outperformed their construction and service-sector counterparts in terms of business activity and new orders.
There was also an increase in the amount of people losing their jobs. Most of those losses were caused by companies not replacing staff that were leaving.
Ulster Bank Chief Economist, Richard Ramsey said: "Whilst the UK reported signs of stabilisation within workforce numbers, local firms reported their steepest fall in staffing levels in six months."
According to this indicator, Northern Ireland's private sector as a whole has not recorded growth for more than four years.
You can hear more on this story on the NI Business News podcast on http://www.bbc.co.uk/podcasts/series/nibusiness