Warning on diabetes complication for children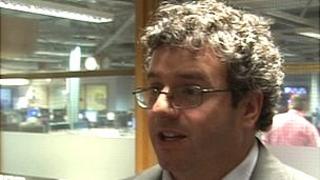 A diabetes charity has claimed that an alarming number of children are experiencing a life-threatening complication linked to the condition.
Last year, 145 children across Northern Ireland were treated for the DKA complication.
Ian Foster from Diabetes UK said one of the problems was a lack of knowledge about the condition.
"DKA is when there's high levels of sugar in the person's blood that's not treated properly," Mr Foster said.
"Your blood can basically become toxic and attacks all your internal organs and drains you of energy, drains you of all the nutrients you need and your system closes down internally.
"You eventually go into a coma and if it's not treated you can potentially die of this condition."