New PSNI powers used 4,000 times for minor offences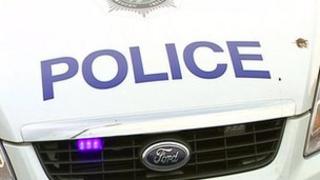 Police officers have used new powers to deal with more than 4,000 minor criminal offences by getting offenders to apologise to their victims, or repairing the damage they caused.
This system was used instead of going through the courts during the past nine months.
The PSNI said it offered a quick solution for victims, and cut down on red tape.
Police officers were encouraged to use their discretion for minor offences.
These included minor shoplifting offences, minor assaults, disorderly behaviour and minor criminal damage.
The suspect must admit the offence and not be a persistent offender.
'Satisfied'
The victim must also give their consent.
Assistant Chief Constable George Hamilton said the process helped prevent people getting criminal records for minor offences.
He said it also gives victims a quick resolution.
"The victim satisfaction survey that we have done across the 4,000 discretionary disposals in this year to date, show over 95% of people are satisfied with the outcome," he told the BBC.
Victims must also agree the outcome of the process.