Childline calls increase by 50% over Christmas holidays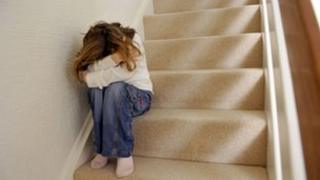 Almost 50,000 children and young people in Northern Ireland called Childline over the Christmas holidays.
The callers contacted the Childline centres in Belfast and Londonderry.
The number of contacts Childline received by phone, email or online was up by 50% on last Christmas.
Family relationships, bullying and depression were the primary concerns of those that got in touch with the charity.
In total, 48, 751 children or young people in Northern Ireland contacted Childline over the 12 day festive period.
Esther Rantzen, president of Childline, said: "These figures clearly demonstrate how many distressed children depend on Childline, especially at times such as Christmas, which is often particularly difficult for vulnerable young people.
"Childline is a vital lifeline for thousands of young people who desperately need support and advice on suicidal thoughts, self-harm, sexual abuse and mental illness."
One caller to Childline in Belfast said: "My brother is thinking of running away because we get hit by our parents.
"We get hit randomly - hitting a person for discipline is what my dad does.
"I self-harmed tonight. I hurt myself and I am angry that the marks disappeared - I wanted the marks to stay."
Across the UK, there was a dramatic increase in depression and mental health-related counselling, which increased by 103% compared with Christmas 2010.
Counselling for self-harm and suicide also increased by 62% and 57% respectively. Visits to the Childline website increased by 57% last year.