Dissident republican suspect arrested in Antrim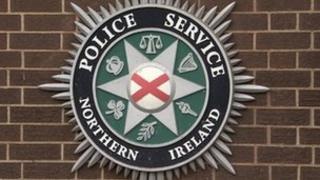 Police are questioning a man over dissident republican activity.
The 52-year-old was arrested in Antrim on Monday.
He is being questioned by detectives from the serious crime branch at the town's police station.
A 46-year-old man arrested in the Belfast area on Friday and questioned about dissident activity has been released pending reports to the DPP.