County Antrim firm wins DEL court challenge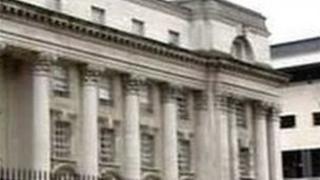 A County Antrim training company has won a High Court challenge over being ruled out of the running for publicly-funded apprenticeship programmes.
Oriel Training Services issued proceedings after failing in its tender for contracts being procured by the Department of Employment and Learning (DEL).
Mr Justice McCloskey ordered that the disputed decision should be set aside.
His ruling was due to identified errors and a lack of clarity in the process.
Dealing with claims that Oriel was the victim of unequal treatment, the judge said: "Having considered all the evidence, I am left in no doubt that the department's selection panel was in error concerning the relevant competition rule from beginning to end."
The company had tendered unsuccessfully for contracts being awarded under the Training for Success and Apprenticeships NI programmes.
A writ was issued after it was informed in March last year that its bid was not being considered further because a letter submitted did not meet the selection criterion.
Lawyers for the plaintiff argued that principles of equality of treatment and transparency were infringed.
They also complained that by seeking clarification from 13 other bidders the department contravened competition rules.
Erred
In his judgment, Mr Justice McCloskey held that the relevant selection criterion failed the test of sufficient clarity.
He stressed, however: "While I have found in the plaintiff's favour, it is appropriate to record the court's view that the members of the department's selection panel... clearly acted diligently and conscientiously throughout the process.
"The court's findings that they erred in certain discrete respects do not reflect adversely on any individual, having regard particularly to the legal complexities with which public procurement law is veritably saturated."
The judge added: "For the reasons elaborated above, the plaintiff's challenge succeeds.
"Giving effect to this conclusion... I propose, subject to further submissions, to order that the impugned decision be set aside and to award costs to the plaintiff."