Body found after Newry canal car crash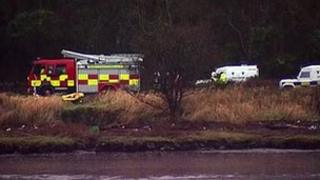 A man's body has been recovered after a car left the road and crashed into Newry canal.
The man is believed to have been aged in his 60s.
The accident happened at about 13:50 GMT on Wednesday on the Fathom Line just outside the city.
Police, a specialist dive team, firefighters and ambulance crews have been at the scene. The road was closed but has since reopened.
There have been similar crashes on the road in the past.
Newry Mayor Charlie Casey said: "There is a history with that road. There have been a number of incidents and a number of near misses."
He added that the victim "seems to be a local man, although his name hasn't been released."