Belfast property firm enters administration owing £50m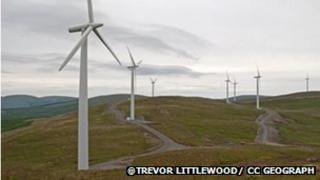 Administrators of a failed Belfast property firm have taken control of a collection of antique paintings and a 500-acre Scottish estate.
Herd Estates was placed into administration in December, owing banks around £50m.
The company owned mainly high street shop units in towns across the UK.
It came under pressure as a result of the property crash and after the firm could not find a buyer for its core assets the administrator was appointed.
The administrator's report, from consultancy KPMG, said the company had been trading since 2001 and had built up a portfolio of 45 retail and commercial units.
In later years it expanded into residential property in Northern Ireland, buying houses and flats to let and engaging in a joint venture to develop luxury homes in Belfast and Donaghadee.
The firm also had a 500-acre estate in Scotland and a wind farm, also in Scotland at Cornharrow in Dumfries.
At its peak, the firm was operating profitably with annual rental income of around £5m.
However, from 2008 the firm came under pressure as their tenants struggled to pay rents and property values fell.
In the summer of 2011 the company's core portfolio was put up for sale and offers were received.
However, the administrator said "a suitable sale could not be concluded".
The firm could not find new finance and its main lender Bank of Scotland Ireland (BoSI) appointed the administrator.
BoSI is owed almost £46m, while AIB is owed more than £3m.
BoSI was a property focused bank which rang up huge losses and was closed by its parent company, Lloyds. Its loan book is being managed by Certus, an outsourcing firm.
The administrator said that two preferred bidders have already been found for 41 of the properties in the core retail portfolio.
Specialist agents have been appointed to value the art portfolio.
The administrator said there was "a possibility" that smaller, unsecured creditors may get some of what they are owed after all the property is sold.