Rehiring of retired officers hits confidence - Conall McDevitt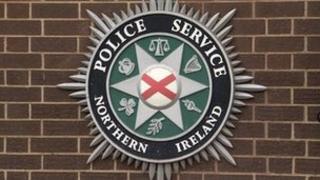 The SDLP has warned that the issue of the PSNI's rehiring of retired police officers is undermining nationalist confidence in the police.
It wants the PSNI to reveal how many former members of Special Branch have been rehired, and in what roles.
The Policing Board was told last month that there are currently 304 retired police officers back working for the PSNI on temporary contracts.
The BBC revealed 63 of them have been rehired by the intelligence branch.
However, there is no breakdown of their precise duties.
SDLP Policing Board member Conall McDevitt said the police must provide those details and provide assurance about the role of former officers rehired as civilians.
"The question that's on very many people's minds is this, are there or have there been former members of Special Branch rehired as agency or associate staff and have any of those individuals been set then to work in investigating the past activities of Special Branch?
"This question needs answered and it needs answered to restore confidence in the new beginning to policing," he said.
The rehiring of retired officers will be discussed by the Policing Board on Thursday.
In a statement, the PSNI said it was asked by members of the board not to discuss the issue with the media before that meeting.