Carjacking taskforce arrests eight people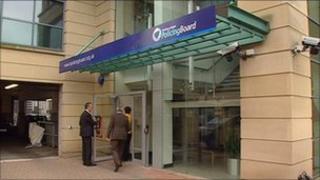 The PSNI taskforce attempting to tackle the spate of car hijackings in greater Belfast has arrested eight people since it was established.
A 15-year-old boy, a 22-year-old man and a 19-year-old man have been charged with hijacking related offences.
The PSNI revealed the figures at the Northern Ireland Policing Board on Thursday.
There were 11 car hijackings and five attempted hijackings in the greater Belfast area during January.
The PSNI has also stepped up its monitoring of "priority offenders" in the city. As of 26 January, 102 such offenders - 88 adults and 14 juveniles - have been closely monitored.
Another 420 people are also being observed by the PSNI reducing offenders unit.
The taskforce is led by Chief Superintendent Alan McCrum, who explained the police activity.
"Since the taskforce was established we have had an enhanced police visibility on the streets of Belfast," he said.
"We hope that this presence not only provides a visible deterrent to anyone who may be planning to engage in such activity, but that it builds public confidence.
"A dedicated investigation team has also been appointed to pursue all available evidential lines of enquiry.
"It is clear that communities do not want this type of activity and we value the support that we have been receiving to help identify individuals involved."