Two women charged after Philip Strickland murder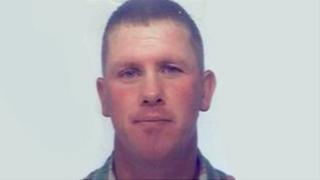 Two women, aged 20, have been charged in connection with the murder of Philip Strickland in Comber, County Down.
The women have been charged with withholding information.
They are expected to appear at court in Bangor on Friday.
Mr Strickland, 36, was found shot dead in a car on Quarry Road near Comber on 11 January.