Londonderry man 'told mum he was dead'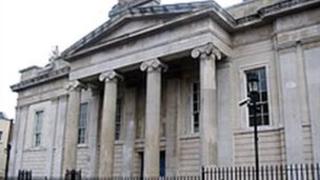 A man who allegedly told his mother he was dead has been charged with attempting to defraud her of £1,000 at Londonderry Magistrates' Court.
Wai Hung Lo, of Northland Road in the city, is accused of committing the offence on 17 November 2011.
The 38-year-old is alleged to have assumed the identity of a friend and written a letter to his mother claiming he was dead and needing £1,000 for the funeral.
The accused was released on bail.
But he has been ordered to avoid contact with his mother or the friend in question.
He is charged with fraud of false representation in a case his defence solicitor described as "somewhat unusual".
District judge Barney McElholm granted the application to have the case adjourned for disposal on 29 February.