Missing Tyrone doctor declared dead under new legislation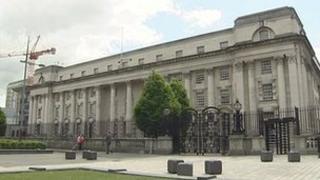 New legislation which allows the courts to declare a missing person dead has been used in Northern Ireland for the first time.
Until 2009, the family of a missing person would have to wait seven years for such a declaration.
That could tangle families in financial and legal bureaucracy.
The new law has been used by the family of a County Tyrone doctor who went missing in County Donegal in January 2009.
Dr Deirdre Donnelly's car was found at Kinnego Beach. Notes to her three children were found in the nearby family holiday home.
The High Court in Belfast was told that Dr Donnelly had suffered from depression.
Mr Justice Deeny ruled that it was proved to the court's satisfaction that Dr Donnelly entered the sea on 11 January 2009 between 09:00 and 11:00 GMT and subsequently drowned.