Man denies murder of teenager in apartment fall death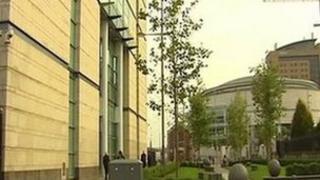 A man has denied murdering a teenager who fell to his death from a ninth floor apartment balcony.
Mark Keenan, 28, from St James Street, Belfast, pleaded not guilty to the murder of 19-year-old James Murray at Belfast Crown Court.
The teenager died after falling from the balcony of an apartment block onto a courtyard at Kings Street, Belfast.
It happened in the early hours of 5 December 2009.
Lawyers for the defence are hoping to have received all outstanding reports from forensic and neurological experts within the next four weeks in order to proceed to trial.
Mr Justice Weir released Mr Keenan on continuing bail until his trial date.