Woman raped at Shipquay Street in Derry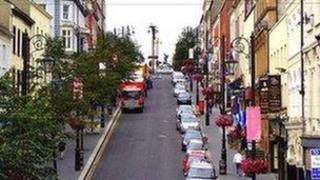 A young woman has been raped in Londonderry.
The attack took place in the Shipquay Street area of the city on Saturday morning.
It happened shortly after 00.30 GMT. The attacker has been described as having a local accent and being around 20 years old.
SDLP Foyle MLA Pat Ramsey condemned the attack. "Attacks of this nature are sickening and depraved," he said.
"Victims carry the physical and mental scars with them their whole lives.
"It is imperative that anyone with any information gives it to the PSNI as a matter of urgency so that the vile individual behind this can be brought to justice as swiftly as possible."