PayPal creates 1,000 jobs in Dundalk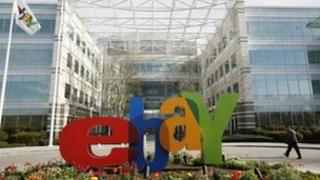 Online payments company PayPal is to create 1,000 jobs in County Louth over the next four years.
The new Dundalk operations centre will open in the summer of 2012.
Ebay, which owns PayPal, began operating in Ireland in 2003 and already employs 1,300 people in Dublin.
The Dundalk branch will provide customer support for operations in Europe, the Middle East and Africa (EMEA).
PayPal will offer jobs in areas such as customer support, operations, finance and sales.
Louise Phelan, vice president of global operations for PayPal in EMEA, said the decision to open the new centre was a testament to the experience of the company's existing operations in Ireland.
Making the announcement with PayPal, Taoiseach Enda Kenny said the move was a "signal of confidence in Ireland and in our talented workforce".
"It is a clear recognition of the opportunities that Ireland offers global leaders like PayPal," he said.
"Our action plan on jobs published last week will help to ensure that this is just the first of many similar announcements over the coming year."