Man charged over murder of Melanie McCarthy McNamara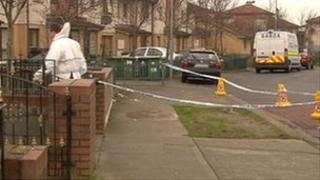 A 23-year-old man has been charged with the murder of a 16-year-old girl in Dublin earlier this month.
Keith Hall, of Kilmartin Drive, Tallaght, was remanded in custody at Tallaght District Court on Tuesday.
Melanie McCarthy McNamara, 16, was sitting in a car in Tallaght with three others at about 22:30 GMT on 7 February when she was shot in the head.
Irish police said they believed the girl was not the intended target of the attack.