Ballymena construction firm Patton to cut 50 jobs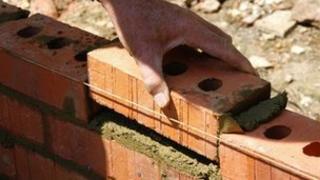 One of Ballymena's leading employers - construction company the Patton Group - has confirmed it is shedding staff.
It is understood a total of around 50 jobs will be lost when the current wave of lay-offs has been completed.
Patton has a turnover of about £160m and until recently employed around 420 staff.
Its most recent set of accounts show it reported an annual pre-tax loss of more than £10m.
Given the impact of the downturn, especially in construction, it has been attempting to reduce costs across a number of areas.
The company confirmed some staff have recently been made redundant and others are expected to lose their jobs, but declined to say how many.
Since the start of the year, it is understood about 25 workers have been laid off and another 25 are likely to go soon.
The company said a number of candidates for voluntary redundancy had come forward, thereby reducing the numbers likely to be affected by compulsory redundancy.
A spokesperson said it was announced at the beginning of January that a number of roles were at risk of redundancy.
He said the company had since completed a collective consultation process and as a result of this a number of candidates for voluntary redundancy had come forward, thereby reducing the numbers of staff likely to be affected by mandatory redundancy.
He added: "As a business we are striving to be as efficient and competitive as possible and we need to be leaner throughout our operation to allow us to compete successfully in each of our core operating sectors.
"This unfortunate process reflects the prolonged downturn in the construction sector and is driven by the demands of the current fiercely competitive market place.
"We are totally committed to our business strategy and we are aggressively pursuing new business opportunities throughout the UK, Ireland and Europe."
As well as its Ballymena headquarters, the company has offices in Dublin and London and has redeployed some of its sales effort and staff to multiple projects throughout Britain and further afield.
Patton is a family business which celebrates its centenary this year.