Park ranger attacked by teenagers at Castle Gardens, Lisburn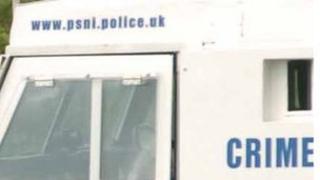 A park ranger has been assaulted after chasing four teenagers he had seen damaging a gate.
Details have just been released about the attack, which happened at Castle Gardens in Lisburn on 29 February.
When the victim told the men to leave the park he was attacked and kicked to the ground. He suffered cuts and grazes and bruising to his head and back.
Three of the attackers were wearing blue mechanic's overalls and were thought to be about 18-19 years old.
The other was about 5ft 9in tall, slim, clean shaven with rosy cheeks, short black hair, and wearing mechanic's overalls and black boots. He was carrying an orange backpack.
Police want anyone with information to contact police on 0845 600 8000 or Crimestoppers on 0800 555 111.