Queen's team sets out on five-year star trek mission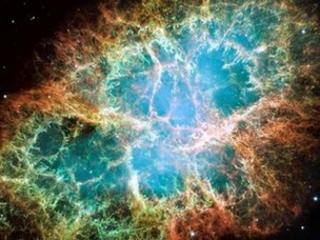 A five-year mission to hunt for the first supernovae, or exploding stars, in the universe is to be led by a professor of astrophysics at Queen's University Belfast.
Professor Stephen Smartt will head a team of 12 international scientists who will come to Queen's to begin work on the project next month.
The team hopes to gain an understanding of the origin of chemical elements.
Professor Smartt, who is director of the Astrophysics Research Centre at Queen's, said: "With this research, we hope to understand how chemical elements were first created in the universe - we think that they were created by the explosions of the most massive stars.
"The project has an ambitious goal to find the first supernovae that exploded in the universe."
The research was made possible by a 2.3m euro European Research Council grant, regarded as the most prestigious research grant in Europe for funding Science and Social Sciences.
Global leader
"Just recently we have made new discoveries of the brightest supernovae ever found and this grant will build on that success," he said.
Professor Smartt faced stiff competition from around Europe for the research funding.
He said he was honoured to be awarded such a prestigious grant. It "was testimony" that Queen's was recognised globally as a leader of research.
"This is great news for Queen's but also for Northern Ireland as this money will be invested in the local economy," he added.
Professor James McElnay, Pro-Vice Chancellor for Research and Postgraduates at Queen's, said: "This year, the Nobel prize in Physics was awarded jointly to two teams who used exploding stars to map the shape and expansion of the Universe.
"These pioneering studies of exploding stars, or supernovae, has led astronomers and physicists to develop new technologies for mapping the skies.
"Professor Smartt's award will make the Astrophysics Research Centre at Queen's a major hub for European research and we are delighted to see Queen's recognised at this level of competition."
The European Research Council grant is aimed at funding "ground-breaking, high-risk projects that open new directions in their respective research fields or other domains".