Life sentence for Belfast man who murdered his wife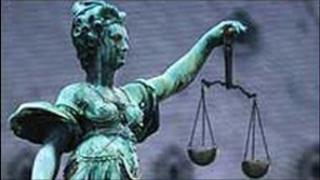 A man who stabbed his estranged wife to death has been jailed for life after pleading guilty at Belfast Crown Court to her murder.
Gerard O'Kane, 52, admitted murdering his then 50-year-old wife, Ann Marie O'Kane, on 23 May last year.
The judge adjourned setting the minimum time O'Kane must spend in jail before being considered for release.
O'Kane, from Hollybrook Avenue in Newtownabbey, was remanded back into custody until the end of April.
The body of Mrs O'Kane, who had been estranged from her husband at the time, was found in a flat in Northview just off the Antrim Road in north Belfast after she had suffered multiple stab wounds.
Mr Justice Weir told O'Kane there "was only one sentence which by law I can pass, that is life imprisonment, and I now do that".