NI Troubles victims 'feel forgotten' says report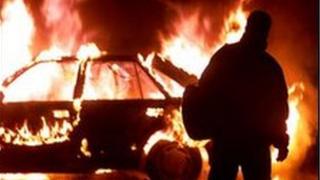 Many people who lost limbs or suffered serious injuries in Northern Ireland's Troubles feel forgotten in the peace process, a new study suggests.
Compensation has been exhausted and led to almost universal dependency on benefits, according to the report from the University of Surrey.
A woman who lost her legs in the 1972 Abercorn bomb and a woman shot by the INLA attended the launch of the study.
The report's author said it was the first report to focus on the injured.
Professor Marie Breen-Smyth, chair in International Politics at the university, said: "When we think of the impact of violence, very often we focus on those killed.
"Yet for those injured, the effects of their injuries last for the rest of their lives, and also impacts on the lives of their families and carers."
The professor said many injured people felt forgotten.
"We hope our work will focus attention on their situation," she said.
The severely injured people who took part in the study reported a number of challenges to their physical and emotional well-being:
A lack of pension rights due to past difficulties such as prejudice when trying to enter the work-force;
High levels of anxiety about the government's review of disability benefits, and the implications for them, given obstacles they would face in finding employment if refused benefits;
An ongoing struggle with pain management and a sense of not having their pain taken seriously;
Encountering a "no smoke without fire" prejudice if they were shot in the Troubles, based on an erroneous assumption that they must have been doing something to deserve being shot or in many cases there were no prosecutions of those who caused the injury;
Some injured people met their attacker in their local area, causing increased levels of distress.