Coleraine woman hurt in petrol bomb attack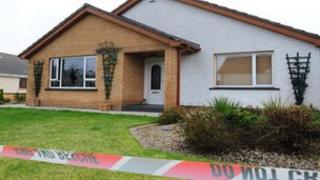 A 41-year-old woman has sustained burns to her legs in an apparent petrol bomb attack in Coleraine.
The woman and her five-year-old daughter were at home in Wheatfield Gardens at 22:30 GMT when the device was thrown through the front window.
The woman received treatment in hospital for her burns. Her injuries are not believed to be serious. The child was unhurt.
Police have yet to establish a motive for the attack.