Object found close to Navan Fort in Armagh was hoax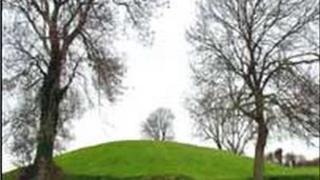 A security alert close to Navan Fort has ended.
Army technical officers carried out a number of controlled explosions on a suspicious object on the the Killylea Road, but it was declared a hoax.
The alert, which began about 08:30 GMT on Monday, following a telephone warning to police caused disruption.
The visitors' centre and homes and businesses were evacuated. A number of roads were also closed.