Jonathan Cairns murderer may be known by villagers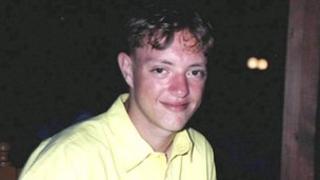 Police investigating the murder of Ballykelly teenager Jonathan Cairns have said understanding the motive is the key to solving the crime.
The 18-year-old was beaten to death on his way home from a night out in 1999.
Police re-opened the investigation last week, 13 years after his murder.
The officer in charge of the inquiry, Det Ch Insp John McVea, said he was convinced some people in the village knew who had carried out the crime.
He said Jonathan had been beaten with some kind of implement and even though the murder had taken place 13 years ago, people had a moral and legal responsibility to tell the police what they knew.
"Jonathan died a violent death as a result of a vicious beating which went far beyond a drunken assault," he said.
"I believe his killer or killers were local to Ballykelly and they might have known Jonathan.
"His parents still don't know why he was attacked on his way home after a night out. They deserve an answer and they deserve justice for their 18-year-old son."