Mahon Tribunal report due later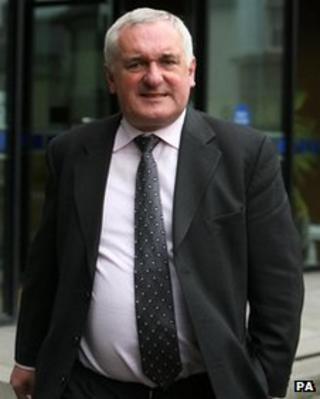 The longest running public inquiry in the history of the Republic is expected to conclude later with the publication of the Mahon Tribunal report.
The inquiry was set up in 1997 to investigate political corruption in the planning process.
Much attention is likely to focus on the report's findings in relation to former Taoiseach Bertie Ahern.
Mr Ahern resigned in 2008 after intense scrutiny of his personal finances by the tribunal.
In 1997, what was then called the Flood Tribunal was set up to inquire into alleged planning corruption, with a remit to investigate allegations of corrupt payments to politicians for the re-zoning of part of north Dublin for development.
The tribunal's terms of reference were later extended to all allegations about payments to politicians and officials in connection with a number of re-zonings in the Dublin area.
An allegation by English-based Irish developer Tom Gilmartin that Bertie Ahern had received £80,000 from a rival developer Owen O'Callaghan sparked the investigations by the tribunal into Mr Ahern's affairs.
The former Taoiseach has always denied the allegation.
It is estimated the enquiry has cost £250m.