TV tax break in Budget welcomed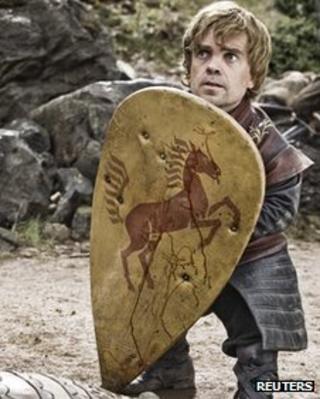 The television and video game industry in Northern Ireland will be benefit from new UK tax relief incentives announced in Wednesday's Budget.
The first and deputy first ministers have welcomed the move.
"This is excellent news for our economy and the result of our persistent lobbying," said Peter Robinson.
High-profile TV series Game of Thrones has filmed two series already in Northern Ireland, creating hundreds of jobs.
The HBO series is filmed in the Paint Hall studio in Belfast's Titanic Quarter.
"This work has created jobs and generated income for Northern Ireland and now we can plan for the expansion of the industry," said the first minister.
"The additional announcement of £13.7m for the extension of the Wi-Fi network in Belfast is meanwhile an excellent technological enhancement for business users."
The deputy first minister, Martin McGuinness, said that the announcement was coming at a perfect time.
"We have been very aware of this important niche market thanks to the work of NI Screen and others and we are delighted that the Westminster government has responded to the case we have been making."
Richard Williams, chief executive of Northern Ireland Screen, said the with the existing feature film production tax break, the announcement would help them secure more high-budget television drama, bringing additional economic dividend and job creation.
"Despite having had no previous TV tax break, we have managed to secure a pilot and two series of Europe's largest television drama - Game of Thrones," he said.
"This in itself has been no mean feat. But this very welcome news, which is evidence of tremendous support for the creative industries, adds even more value to Northern Ireland's proposition as a world-class production location."