Diageo brings 39 jobs to Belfast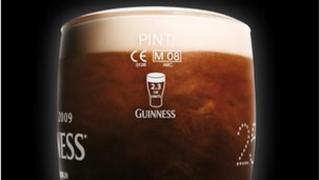 Diageo Northern Ireland has announced that it is creating 39 jobs at its Boucher Road site in south Belfast.
Diageo currently employs 400 people across Northern Ireland, at the Bushmills Distillery, Bailey's production in Mallusk and a bottling plant in east Belfast.
The Boucher Road site houses their sales and marketing division.
Twenty-eight of the jobs have been filled. Diageo said the jobs showed their commitment to Northern Ireland.
"In Northern Ireland, Diageo has great people and great infrastructure and I am looking forward to the contribution our new employees will make in supporting our customers and ensuring that they continue to receive a first class level of service," said Michael McCann, country director for Diageo.
Diageo is also the firm behind Guinness.
Arlene Foster, minister for enterprise trade and investment, welcomed the news.
"As our biggest single manufacturing industry, food and drink processing continues to make an increasingly significant contribution to our economy, performing well even in difficult economic conditions, and this announcement underlines the importance of global companies such as Diageo to the sector," she said.
In 2011, Diageo made more than £2bn in pre-tax profit.
However, sales across Europe fell and in Northern Ireland and the Republic sales the drop was 3% in 2011.