Three convicted of Newtownards sham marriage plot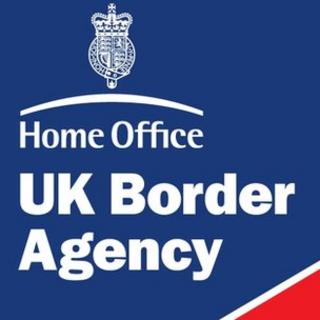 A Pakistani man and a Polish man and woman have been convicted of a sham marriage plot in County Down.
Thirty-two-year-old Imran Javed, who was living in Carryduff, was sentenced to 16 months in prison for seeking leave to remain in the UK by deception.
He had planned to marry 18-year-old Zaneta Bednarska, also from Carryduff, at Newtownards Register Office on 19 August last year.
Ms Bednarska was given a six month suspended sentence.
Mr Javed was living in Northern Ireland illegally at the time.
Gregorz Gonda, a 23-year-old Polish man, also from Carryduff, was also part of the scam.
He was to act as a witness at the ceremony and was also given a six month sentence, suspended for two years.
All three were sentenced at Newtownards Magistrates' Court on 22 March.
They were arrested by officers from the UK Border Agency the day before the wedding was due to take place.
Ms Bednarska made a full and frank admission to her involvement in the sham marriage.
Earl Aiken, from the UK Border Agency, said: "This case shows how people are prepared to enter into a marriage with someone they barely know to help them cheat the immigration system in exchange for cash.
"The UK Border Agency is cracking down on sham marriages and those who seek to cheat immigration laws face prosecution and conviction."