Bid to change Derry airport name to honour Amelia Earhart rejected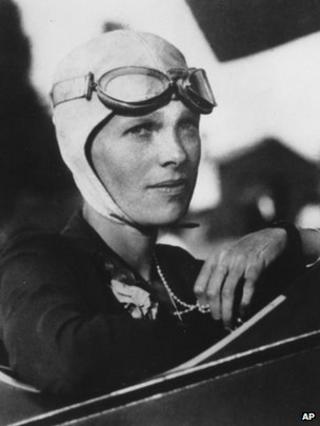 A proposal to change the name of the airport in Londonderry to honour aviation pioneer Amelia Earhart has been rejected.
Derry City Council debated a motion to put her name in the title of Derry City Airport on Tuesday.
In 1932, Amelia Earhart took off from Newfoundland in Canada in a bid to become the first woman to fly across the Atlantic.
She hoped to land in Paris, but bad weather and technical problems altered her course and she landed near Derry.
The motion for the name change was brought forward by Sinn Fein councillor Elisha McCallion.
It was opposed by the DUP, UUP and SDLP.
After her transatlantic achievement, Amelia Earhart continued to break records.
In 1935, she became the first person to fly solo across the Pacific Ocean from Honolulu to Oakland, California.
In 1937, Amelia set herself the challenge of being the first woman to fly around the world.
This challenge, however, would prove too great and she disappeared after taking off from Lae New Guinea, bound for Howland Island in the middle of the Pacific.
A rescue attempt lasted 17 days and scoured more that 250,000 square miles of ocean, but she was never found.