Arkinson family 'push for justice' for Arlene as searches continue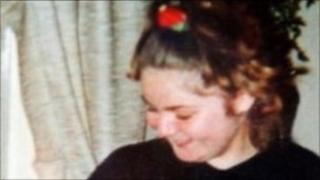 The sister of teenager Arlene Arkinson, who disappeared in County Tyrone almost 18 years ago, has said the family will continue to "push for justice".
Specialist PSNI teams resumed the search for the 15-year-old's remains in several rural locations in Tyrone on Monday.
The Castlederg teenager went missing after a night out in Bundoran in 1994.
Child killer, Robert Howard, was acquitted of Arlene's murder in 2005.
The PSNI said the resumed operation, using specialist dog teams, had the "twin objectives of recovering the schoolgirl's remains and progressing the investigation".
Arlene's sister, Kathleen Arkinson, told Radio Ulster that the police were keeping her up to date with the latest searches.
"This is an ongoing case, everyone knows. They are determined to find Arlene's remains to bring her home for us," she said.
"Every day I have been kept up to date with what's happening. What time they finish, which area they are searching."
The PSNI have told Ms Arkinson that they are searching in the area near Pettigo on the Donegal border.
She is hopeful that the family will finally receive some good news.
"They are doing everything for the family. They are looking in so many different areas.
"You have good days, you have bad days. It has been very, very rough and we just have to keep pushing, pushing until we get justice for Arlene."