Phoenix Gas referred to Competition Commission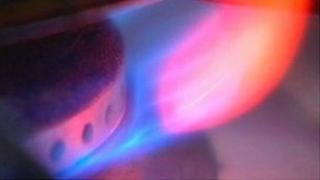 The Utility Regulator is referring Phoenix Gas to the Competition Commission over the company's refusal to accept new controls.
Shane Lynch wants to slash the cost of gas for big business users in NI. His proposed controls would save about 50 of the biggest around £10,000 a year.
But Phoenix say Mr Lynch has effectively ripped up a carefully-negotiated agreement sealed in 2007.
They argue the proposals will reduce their ability to invest in the network.
They could even push prices up because their cost of borrowing would rise as a result.
A Phoenix spokesman said: "It is bizarre that the regulator has made this referral of Phoenix Natural Gas to the Competition Commission based on his estimation that, if successful, the average domestic consumer could save £10 on their average bill.
"Yet, it is widely recognised that the cost of the referral is likely to incur a price tag of some £4m-£6m in what is an increasingly fragile energy market. This referral will create further uncertainty and will almost certainly inhibit the expansion of the gas network throughout most of Northern Ireland".
The regulator's proposals would mean potential savings for domestic customers are smaller, at around £10 a year.
However, without agreement on his proposals, he has been forced to refer the matter to the Competition Commission who will decide the matter within around six months.